Data Protection in Humanitarian Action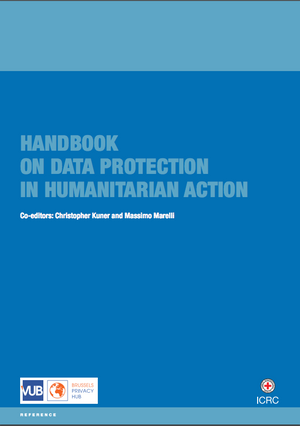 The Brussels Privacy Hub (BPH) as an academic research centre with a global focus, working on data protection and privacy issues, wishes to use its high-quality academic work to have a world-wide impact and give back to the international community. To further this goal, the BPH joined the International Committee of the Red Cross (ICRC) to produce the Handbook on Data Protection in Humanitarian Action (Handbook) in 2014.
The first edition of the Handbook, which was published in 2017, offers guidelines to organisations providing humanitarian assistance on how to protect personal data of affected individuals and of their own personnel. By providing much needed guidance on data protection while focusing on the core humanitarian principles, in particular the principles of 'do no harm' and human dignity, the Handbook filled a knowledge gap in the humanitarian sector.
The work of international and non-governmental organisations in humanitarian emergencies such as armed conflicts and other situations of violence, forced displacement, large migration flows, natural disasters and epidemics is essential for the protection of life, integrity, and dignity of vulnerable persons. Conducting such work frequently requires the collection and processing of a great deal of personal data, which is often highly sensitive. With this in mind, the Handbook explores the data protection concerns that humanitarian organisations face in their work, especially when deploying innovative technology.
2nd Working Series
Due to constant changes in the technologies that are coming together to form humanitarian programs, there is a need to update the first edition of the Handbook by adding new chapters on different technologies that have been receiving increasing attention. With this goal in mind, the BHP and the ICRC launched the 2nd working series, which brings together different stakeholders to conduct a comprehensive analysis of the most pressing issues in data protection currently affecting the humanitarian sector. The advisory board and working group for the second edition has been expanded to include more representatives of humanitarian organisations, data protection authorities, academics, NGOs, and experts on relevant topics. The revised and more extensive version of the Handbook is due to be issued in January 2020.